During an interview with Fox News this week, Donald Trump claimed to have met with "a top police officer in Chicago" described as "a rough, tough guy" who, according to Donald Trump, had said that he could stop the city's crime "in one week."
Using news reports and statements from Chicago's police department and mayor's office, Colbert managed to track down Trump's amazing super cop.
[
RELATED: Colbert Tracks Down Trump's "Top Cop"…Turns Out He's A "Rough, Tough" Stripper With A Big Gun
]
The Late Show host welcomed Officer Raw Johnson, to his show to discuss his crime fighting superpowers.
"I was on my way to investigate a noise disturbance when Mr. Trump stopped me and asked me how we can clean this city," Johnson said. "I told him there's some naughty people out there that need to be put in cuffs."
That's when the cop revealed his "guns" while Colbert showered him in dollar bills.
Watch the segment below:

Advertisement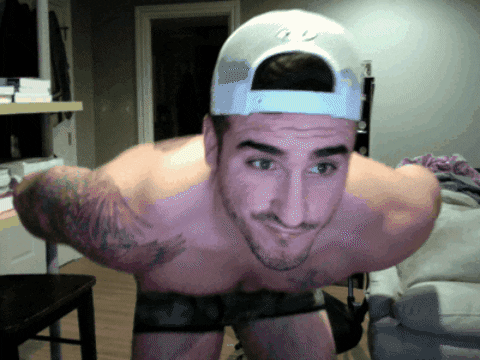 Chat with the hottest and horniest hunks online, at GailyXLive.