'Manbang and chill'?
The Democratic People's Republic of Korea has announced a new Netflix-style on-demand streaming service, called Manbang!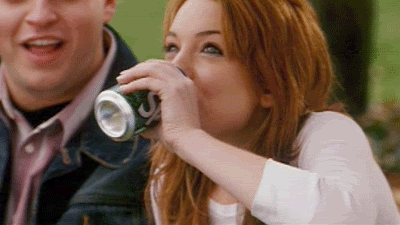 And before you jump to any conclusions, you should probably know that in Korean, 'manbang' means 'everything.'
In English-speaking countries, it has quite a different meaning, obviously.
Manbang will reportedly use a Roku-style set-top box to access state-controlled intranet through IPTV protocol, with limited viewing options, mainly some films about North Korea's government history and leadership.
Netflix took a jab at North Korea yesterday by changing its Twitter bio to "Manbang knockoff".
Twitter errupted with laughter as word spread of North Korea's 'manbang' service:
Upcoming Shows On "Manbang," North Korea's Version of Netflix: https://t.co/ksYD58CCst pic.twitter.com/bWIoTcrnHS

— Total Frat Move (@totalfratmove) August 23, 2016
@mashable manbang and chill. sounds legit.

— Dağhan Irak (@daghanirak) August 23, 2016
North Korea are after launching their own Netflix called "Manbang". Which is the funniest word in the world

— Rubber Bandits (@Rubberbandits) August 23, 2016
Who's down for some Manbang?https://t.co/RdeMMovnwq

— Sam Witwer (@SamWitwer) August 22, 2016
I would love to invest in Manbang. https://t.co/EOvPc1BiCi

— Marc Andreessen (@pmarca) August 20, 2016
"Manbang and chill" pic.twitter.com/ZzyZYRdEIl

— DCHomos (@DCHomos) August 18, 2016
North Korea's Version of @netflix is called Manbang, Yep, #NOTTHEONOIN pic.twitter.com/R4CalF8NfH

— Brutha Smith (@BruthaSmith) August 18, 2016
haha… @netflix almost had me google "manbang" at work. almost got me.

— dustin evans (@dl_evans) August 24, 2016
MANBANG = The new NETFLIX for NORTH KOREA?!? @netflix #NetflixDown
VIDEO WEIRDNESS = https://t.co/2JqoZu8lec = pic.twitter.com/q7oaVoT2im

— MrHairyBrit (@MrHairyBrit) August 24, 2016