Marius Loots, a former Marine and current University of Central Florida student, has come forward as one of the two "Trump Bros" who made headlines on Saturday for pulling off a nationally televised troll job.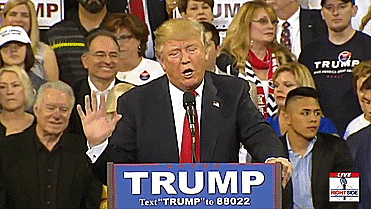 The Internet went wild for the two young men standing to Trump's left after seeing one feed a chip to the other, airplane-style.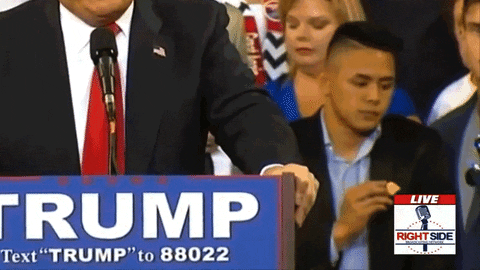 Loots, the chip-eater, told the Daily Dot that he and his friend aren't Trump supporters but decided to attend the rally after some friends offered them VIP tickets.
"I go to the school, so we thought 'why not?'" he said. "It was a chance to hear Trump directly without media bias, even though I made it clear to the people who invited me I wasn't endorsing him."
[
RELATED:
Troll-rific! Watch These Orlando Hunks Feed Each Other Snacks At Trump Rally
]
The Daily Dot adds:

Loots and his pal didn't come to the event with plans to troll Trump, but the rally was lengthy, and listening to the Republican frontrunner's notoriously repetitive riff about winning and Making America Great Again was starting to make Loots hungry. Fortunately, his friend still had the pork and cheese nachos they'd picked up at concessions earlier.
"I told him 'Hey, I'm hungry. Give me a nacho,' and he said 'I got you,'"
Were the nachos good? Hell yeah—they were great.
"They were amazing," Loots confirmed.
"Seems like an ironic food to have at a Trump fest, or Mexican hate rally," Loots said. "I only say Mexican hate rally because I stood next to a man wearing 'Mexico will pay' on his spandex onesie."
Although Loots said he went into the rally feeling "neutral" about Trump, he says he quickly made his mind up when Trump asked the audience to make a pledge to vote for him.
"I really only decided Trump wasn't for me when he asked people to pledge an oath to vote Trump; the only thing I pledge to is this country and defending the Constitution," he explained.