London firefighters are bringing some much needed attention to men who are apparently calling firefighters when they get their junk trapped inside a cock ring.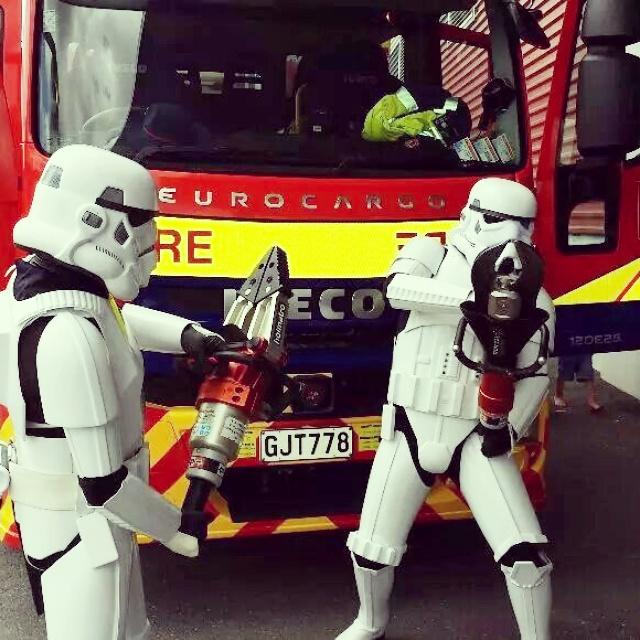 London's finest have created a Star Wars parody PSA to inject some humor into the serious cock ring epidemic.
RELATED | Naked French Firefighters Take Us Behind-The-Scenes For Their Charity Calendar Shoot
"The force awakens in some Londoners which has resulted in people being stuck or trapped in objects like handcuffs or rings," the text says.
"The Firefighter Alliance is campaigning to reduce some of the time-wasting calls in a bid to drive down incidents across the galaxy."
"One time firefighters came to the rescue of a man forced to undergo surgery to remove two metal rings that had been stuck on his penis for three days."
"Don't use the force Luke, Anakin or Yoda. If it doesn't fit, don't force it…"
RELATED | Here Are 16 Celebs And Athletes Who Leaked And Shared Naked Pics In 2015
"(And keep the keys handy)."
Watch the PSA below and also check out this foolish man's viral account of how he got his penis stuck inside a roll of tape (with pictures to prove it):

RELATED | Man Gets Erect Penis Stuck In A Roll Of Tape, Turns To Internet For Help