Olympic freeskier and X-Games athlete Gus Kenworthy publicly came out as gay last week on social media, telling his fans and the world that although he struggled to come to terms with his sexuality as a teen, he decided to come out publicly so he can be a role model for other struggling gay teens.
"Part of the reason that I had such a difficult time as a kid was that I didn't know anyone in my position and didn't have someone to look up to, who's footsteps I could follow in," writes Kenworthy. "I hope to be that person for a younger generation, to model honesty and transparency and to show people that there's nothing cooler than being yourself and embracing the things that make you unique."
Related: Five-Time Freeski Champ, Sochi Olympic Silver Medalist Gus Kenworthy Comes Out As Gay
Kenworthy is also taking the time to respond to ignorant questions from curious fans in the nicest way possible.
Responding to a question by Twitter user @MmmPrexton, who asked:
"Are you the man or the woman in the relationship? That's all I need to know right now."
When a twitter user asked Kenworthy whether he was "the man or the woman in the relationship?," this was his response:
In a relationship I am the man. As is the other man. I'm gay. Not trying to emulate a heterosexual relationship. https://t.co/AJwyskECWf

— Gus Kenworthy (@guskenworthy) October 24, 2015
Bravissimo!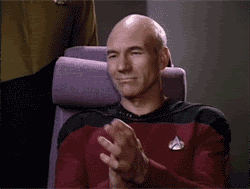 Related: Social Media Is Going Crazy Over Out Olympian Gus Kenworthy's Naked Instagram Pics
h/t: NNN