Let's be real, anal sex is awesome! But for some people, getting fucked hurts too much. Here are 7 tips for a smoother ride with your favorite top!
Affiliate links used.

1. Try rimming
It's a great way to relax
Relax and explore how good it feels to be probed by your lover.
2. Stroke your penis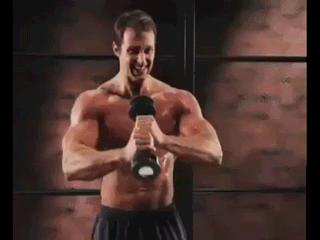 Stroke it while he fucks you
Stroke your penis while you're getting fucked to reroute the pain and pleasure sensors.
3. Thick dick
Wet the entire cock
If it looks like a bottle of coke you better have extra lube.
Pain is usually less about how deep someone goes and more about the girth of the dick. If it looks like a bottle of coke you better have extra lube. Make sure you wet the entire cock, don't just pour it on the tip!
4. Do you have the right lube?
You need something thick
Many drug store lubes are not made for anal sex.
You need something thick. My clients love Boy Butter lube. [Get 25% off when you use code GRIND] Its nice and thick which is what you need. So many drug store are made for vaginal sex.
5. Are you warmed up?
This is perfect if he's coming over later
Train your asshole with graduated butt plugs [Also 35% off and free shipping with code GRIND] Start with a finger first and then graduate to the smallest plug. Due to the design, plugs are not meant to be pulled in and out of the asshole too much. You can train yourself by jerking off while having one of these inserted and then even wearing it around the house while you do your laundry.
Wear it around the house while you do laundry
Pro-tip: If you are a first timer and want to try it in bed, the handle on this booty teaser is really great for maneuvering, so you can use it in a number of positions. Make sure you use a water-friendly lube with this one. [35% off & free shipping with code GRIND.]
6. Find your P-Spot
You have to find it first
This prostate stimulator is great after you have trained your asshole a bit. The design is perfect for targeting the prostate.
By the way, did you know that research indicates that prostate orgasms can actually help you avoid prostate cancer?
7. Try a vibrator
Wear it around town
Try the power bullet. Just be sure to only insert the egg when it is attached to the remote so you can retrieve it.
Here're a good review:
So comfortable you can slip on a pair of pants and wear it around town with a silly grin on your face every time you hit the power button! Just the best design yet." – Deep Diver
And always make sure to wrap it up!
Just for you
Want to give any of these toys a try? AdamMale.com is offering 35% off the highest priced item and free shipping in the US with code GRIND. Most of the toys are under $10 with the discount. Enjoy!
Disclosure: This post is brought to you by Gaily Grind Best Picks Team. We mention products and services you might find interesting, and if you purchase them, we may get a small share from the sale. Affiliate links used. Have something you think we should know about? Contact us here.