Germany's national ethics council is urging the government to abolish laws criminalizing incest between siblings after scrutinizing the case of a man who had four children with his sister. The council argues that such bans impinge upon citizens' rights to sexual self-determination. The council found incest to be a "fundamental" right, and carries more weight than society's "abstract protection of the family."
"Incest between siblings appears to be very rare in Western societies according to the available data but those affected describe how difficult their situation is in light of the threat of punishment," the council said in a statement. "In the case of consensual incest among adult siblings, neither the fear of negative consequences for the family, nor the possibility of the birth of children from such incestuous relationships can justify a criminal prohibition."
Alternet adds:
The question of abolishing incest laws arose on appeal in the case of a man named Patrick Stuebing, who has four children with his sister, Susan Karolewski. The two did not grow up together and met when Stuebing was 24 and Karolewski was 16, and have been romantic partners for several years. Stuebing was convicted of incest in 2008 and attempted to appeal his case to the European Court of Human Rights, to no avail. Karolewski was allowed to keep custody of the couple's youngest child, but the other three were taken into care by the state. Two of the children are disabled, although it is unknown if incest is the cause.
The couple's plight highlighted the "tragic situation" many incestuous pairs find themselves in, according to the council. It does not seem as if the government will agree, however, or if it will take the committee's recommendation. A spokesperson for Angela Merkel's ruling Christian Democrats party suggested the government is unlikely to abolish incest laws.
"The abolition of the offense of incest between siblings would be the wrong signal," Elisabeth Winkelmeier-Becker, legal policy spokeswoman for the party's group in parliament, said in a statement. "Eliminating the threat of punishment against incestuous acts within families would run counter to the protection of undisturbed development for children."
You may remember Czech teenage twins Elijah and Milo Peters, who rocked the gay world with their 'twin incest' gay porn videos for Bel Ami. The boys were willing to French kiss, perform oral sex on each other, and have anal sex in front of the camera.
"My brother is my boyfriend, and I am his boyfriend," said one of the twins during a phone call to Salon from Prague. "He is my lifeblood, and he is my only love."
Salon describes one of their many 'twincest' videos:

The first of the full twincest videos begins with a confessional interview, in which the two of them sit on a couch and talk about their attraction for one another — "Just looking at my brother's watching his body in the mirror makes me horny." Before long they've stripped down to bikini underwear, are sitting on each others' laps, and slow-dancing in the middle of Bel Ami's living room set while reminiscing about a night out ("Like that night at the disco, do you remember?").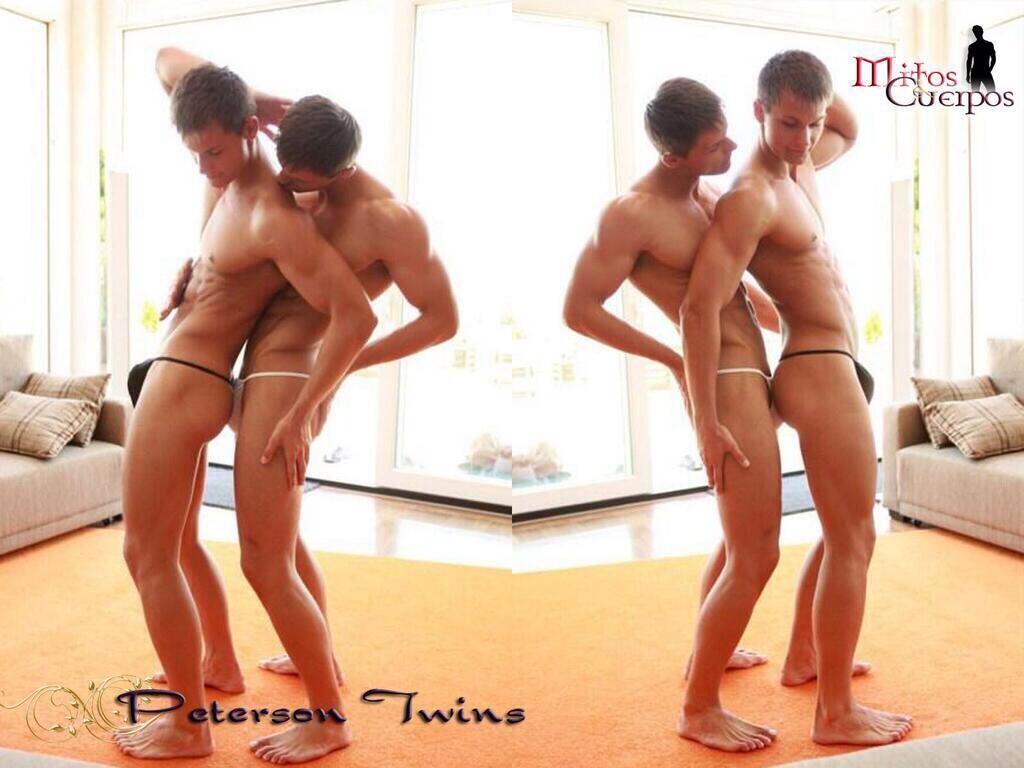 Then things get a little more intense: They kiss passionately, jerk each other off, give each other blow jobs, and finally, in the grand finale, have unprotected anal sex with each other on a couch.